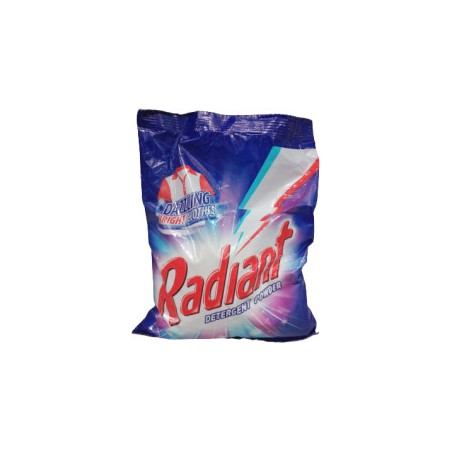  
Radiant Detergent Powder 200g
Direction For Use
For heavily soiled and large wash loads, use more Radiant Detergent Powder We recommend soaking for at least one hour before wash, wash as normal
and don't forget to rinse well. Rinse, dry and apply lotion after wash to your hands.
Caution 
If detergent powder gets into eyes, wash immediately with lots of water. If irritation persists, contact your doctor.
If swallowed visit your doctor as soon as possible. 
Keep out of the reach of children and pet.
Store in cool, dry place.
Ingredients
This product contains
Sodium Sulphate, Sodium  Silicate, Sodium Carbonate, Optical Brightener, Perfume, Surfactant, Sodium Chloride, Sodium Bicarbonate, Capolymer 5.