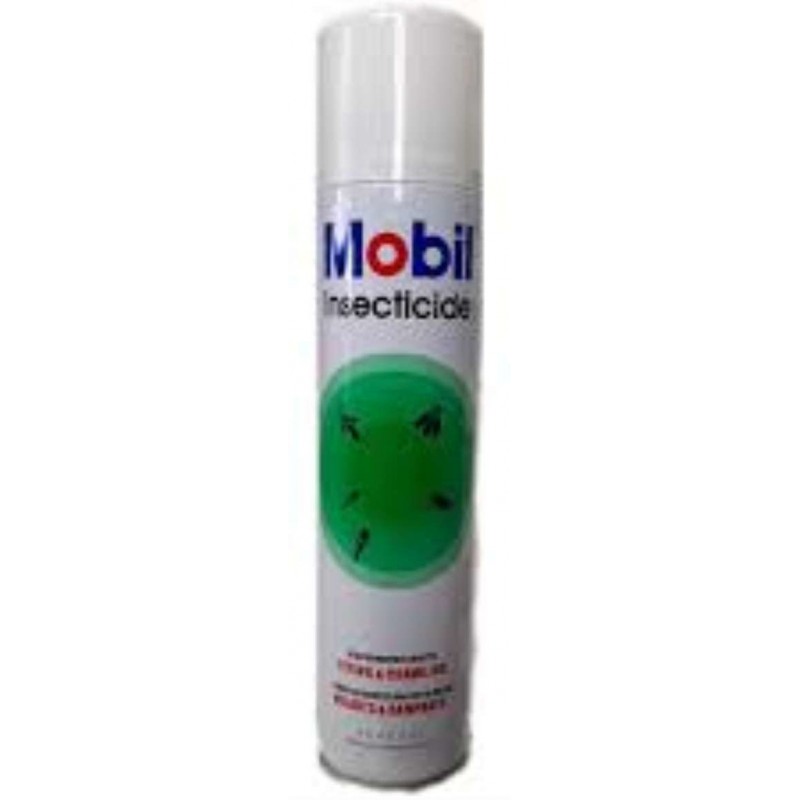  
Mobil Insecticide 300ml
Kills Household Insects
Flying And Crawling
Directions For Use
For flying insects
Close doors and windows, hold can upright and spray for 4-6 seconds. Leave treated area for 15 minutes and ventilate.
For crawling insects
Spry thoroughly into hiding place or directly onto insect. Repeat as necessary. 
To avoid staining, hold aerosol can 1 meter  from all objects.
Precautions
Pressurized container. Extremely flammable. Repeated exposure may cause skin dryness or cracking. Harmful to aquatic organisms, may cause long term adverse effects in the aquatic environment.
Keep out of the reach of children. Keep container in a well ventilated place. Keep away from sources of ignition- No smoking. Protect, from sunlight and do not expose to temperature exceeding 50°C. Do not pierce or burn, even after use. Do not spray on naked flame or any incandescent material. Do not breath gas. Do not empty into drains. In case of fire use carbon dioxide (CO2), foam, dry chemical or water fog. If swallowed, seek medical advice. After contact with skin, wash immediately with plenty of water and soap.
Composition
Neo-pynamis 0.25%
Prallethrin 0.04%
Cyphenothrin 0.05%
Solvent propellants, 
Essential Oils99.66%
Extremely flammable
Contains  no chlorofluorocarbon