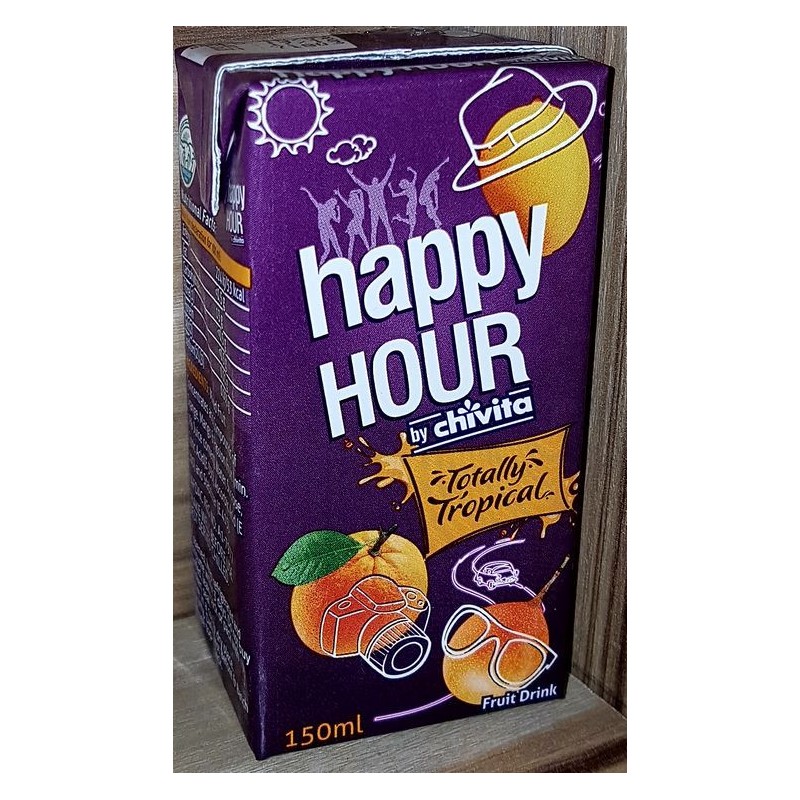  
Chi Happy Hour Tropical juice 150ml
Happy Hour by Chivita
Totally Tropical
Fruit Drink
Protect what is good
Burst of Refreshment
Hop on the joyful ride to discover a refreshing tropical paradise. Each sip bursts into flavours that guarantee to keep you smiling. Get your friends together and pour out the Happy Hour!
No added preservatives.
Chilling on this colourful weekend gateway with my bud! Bring on the Happy Hours!
#Wanderlust
Ready to rock the world on the hot air balloon! This is my kind of refreshment!
#Wanderlust
Waking up to a lion's roar!
#Wanderlust
Ingredients:
Mixed fruits concentrates and compounds of orange, mango, pineapple and passionfruit (min. 5% fruit juice content), Water, Sugar, Citric  Acid (E 330), Ascorbic Acid (E 300), Stabilizers (E 466 and E412), Colour (E 160a)
Shake well before use
Best served chilled.
If opened, keep refrigerated and consume within 3 days. Do not buy puffed, leaky pack or packed with broken seal.
Store in a cool ad dry place.