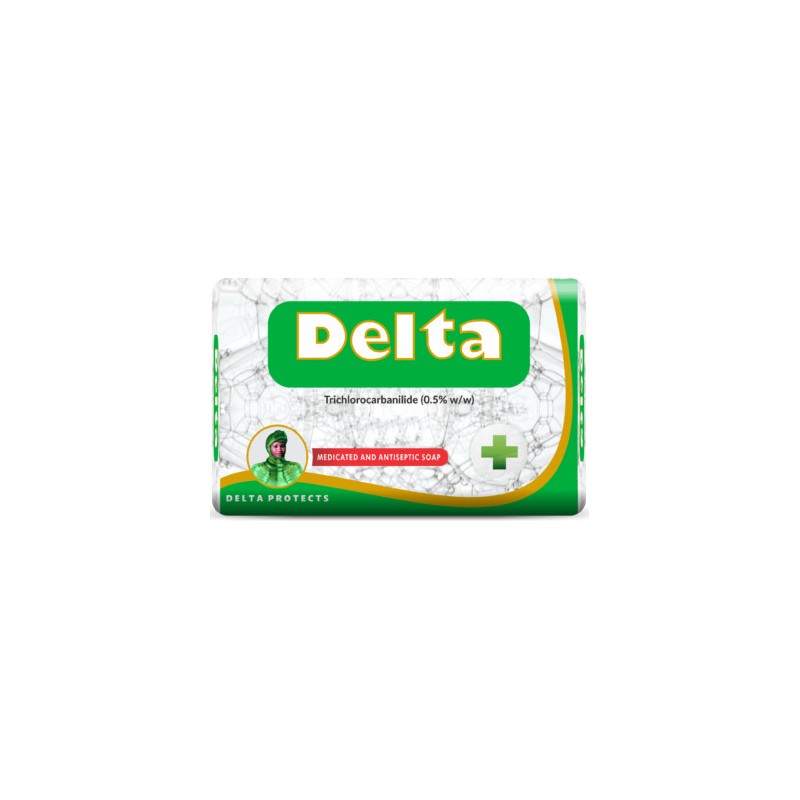  
Delta Regular Soap 70g
Medicated And Antiseptic Soap
Delta Protects
Trichloro carbanilide (0.5% w/w)
DELTA soap is a medicated and antiseptic soap that fights bacteria and skin infections, leaving your skin smooth and spotless. Everyday use of DELTA soap keeps your skin healthy, velvety smooth and refreshed all day long.
DELTA soap is good for the whole family. 
INGREDIENTS: Soap Base, Perfume, Pine Oil, TCC, TiO2, Water, Glycerine, EDTA, BHT, EHDP, Colourant.
For external use only. Store below 30 °C
8 other products in the same category: