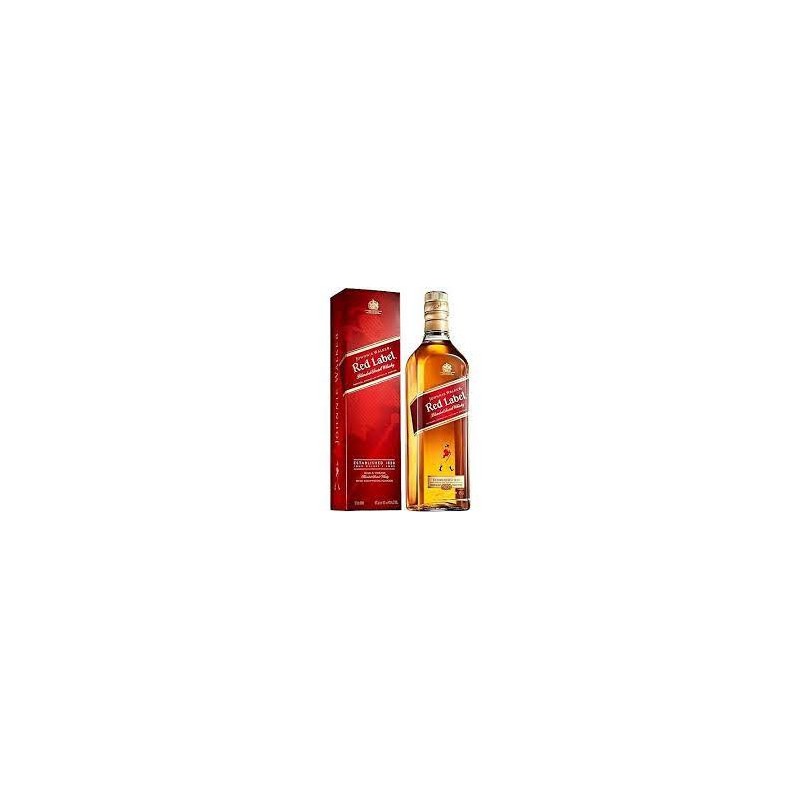  
Johnnie Walker Red Label 70cl
Blended Scotch Whisky
John Walker & Sons
Established 1820
Distilled, Blended & Bottled in Scotland
By appointment to Her Majesty The Queen 
Scotch Whisky Distillers
John Walker and Sons Limited, London
"Johnnie Walker Red Label is all about enjoyment , it's a vibrant scotch bursting with flavour. Cinnamon and pepper spice Swirl with green fruit sweetness and notes of smoke and citrus zest."
Jim Beveridge, Master Blender
As the world's favourite Scotch Whisky, Johnnie Walker Red Label is enjoyed around the world in lots of different ways. That's why our small team of whisky masters search the four corners of the Scotland to find individual single malt and grain whiskies, such as caolila and Cardhu to create a great balance of flavours and brilliant versatility.
The result is a spicy, fresh and smoky scotch, to be enjoyed any way you like it. We love it in a Johnnie highball with soda or ginger ale, a squeeze of Lime and good friends.
Experience a Johnnie Walker Highball
Mixing Johnnie Walker Red Label with ginger ale or soda creates a fresh and zesty combination of exciting flavours with delightful punches of spice, pepper and smoke.
Pour Johnnie Walker Red Label into a tall, ice fill glass and top up with ginger ale or soda.. Garnish with a Lime wedge.
John Walker and Sons, 5 Lochside way, Edinburgh, EH12 9DT, UK