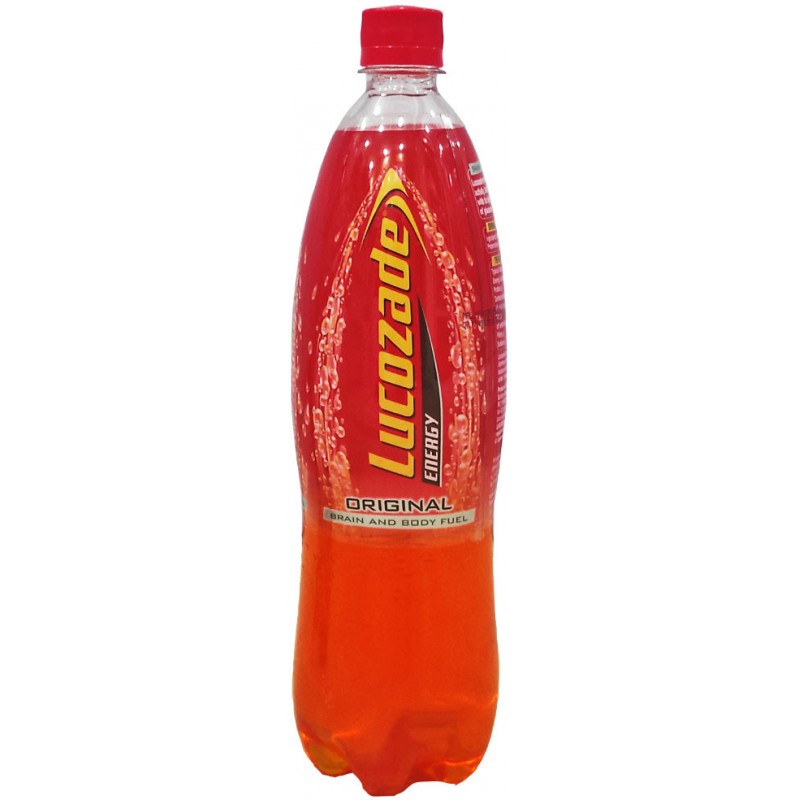  
Lucozade Energy Original – 1L
Brain And Body Fuel
Contain Glucose
Brain And Body Fuel
Lucozade provides glucose energy for hard work and physical activities. During convalescence, when appetite is lost, Lucozade with its high concentration of glucose syrup can provide a source of glucose energy for the body.
Sparkling Glucose Drink
Ingredients
Carbonated Water, Glucose Syrup, Citric Acid, Lactic Acid, Flavouring (Citrus Blend), Preservative (Potassium Sorbate), Anti-oxidants (Ascorbic Acid), Colouring (Sunset Yellow).
Lucozade is not appropriate for replacing the fluid lost during diarrhea. This product may stain if split. Enjoy as part of a balance diet and a healthy lifestyle. Not suitable for children under 3 years old. Enjoy it cold.
Do not accept if neck seal is broken before first use. Store in a cool dry place away from direct sunlight.