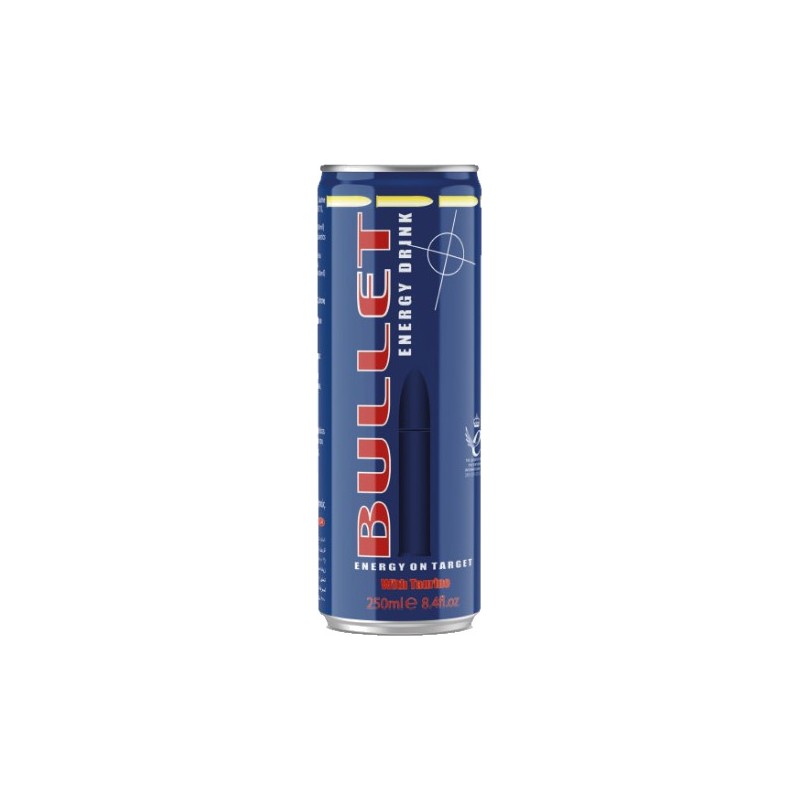  
Bullet Energy Drink 250ml
Bullet Energy Drink
Energy on target
With Taurine
Ingredients
Natural Mineral Water, Sugar, Dextrose, Acidifier (E330), Carbon Dioxide, Taurine (0.38%), Glucose Fructose Syrup, Flavouring: Caffeine (0.03%), Acidity Regulator (E331), Flavouring, Inositol, Colouring (E 150c), Glucuronolactone (0.01%), Nicotinamide, Pantothenate, Vitamin B6, Vitamin B12.
Note: Increased Caffeine content (31.5mg/100ml).
Note: Not recommended for persons sensitive to Caffeine, pregnant women, children and diabetics.
Store in a cool dry place out of direct sunlight.